S
mart
W
ikipedia
R
eader for iPhone and iPad
W

iki

L

inks
The Smart Way to Wikipedia
Get more than just a browser, with our rich interactive App.
Explore Wikipedia Like Never Before
WikiLinks' exclusive mind map brings a new standard to article discovery.
W

iki

L

inks 3 is a major step forward
Revolutionary tap and hold to see a quick article preview
Faster launch, load and search
Smoother animations and controls
Open links in Chrome for iOS
New fast language filters in search results
Support for language variants (Chinese simplified/traditional/etc., Serbian latin/cyrillic, Kazakh cyrillic/latin/arabic)
... and a ton of other improvements!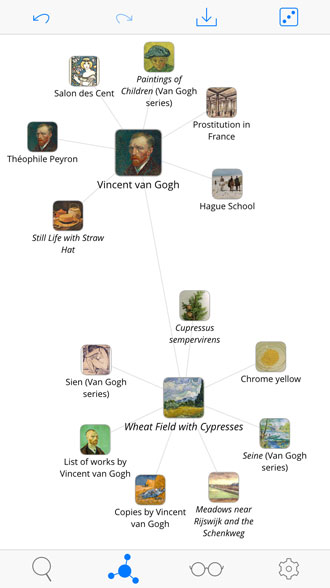 Discover more
WikiLinks makes you smarter
Toss the Dice
Toss the dice and allow WikiLinks' serendipity factor to help you discover new topics.
Nearby Wikipedia Articles
Get articles about points of interest near your location.
Articles of the Day
Subscribe to bi-weekly email with links to selected Wikipedia articles in each of your languages.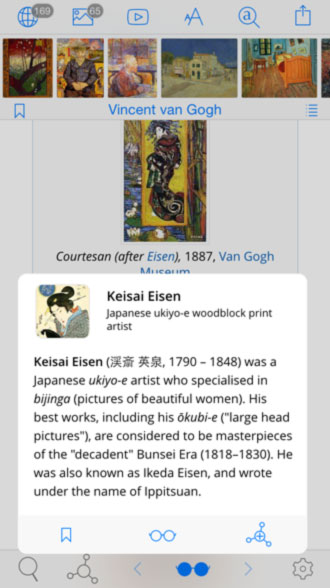 Exclusive Navigation Controls
Find things fast, be more productive
Revolutionary Article Preview
Tap and hold a link to preview the article.
Offline Reading
Retrieve articles, including all images, with the tap of a button.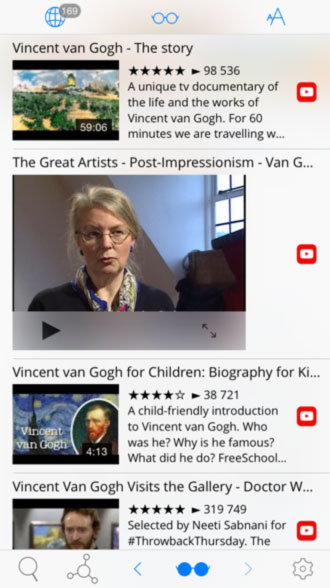 Full Media Contents
Get a deeper knowledge and a richer experience
Exclusive Video Integration
WikiLinks is the only iOS app that can play Wikipedia videos.
Unique YouTube video display.
Sounds
Play Wikipedia sounds*: music, samples, pronunciation, excerpts, anthems, spoken articles…
* MIDI files not supported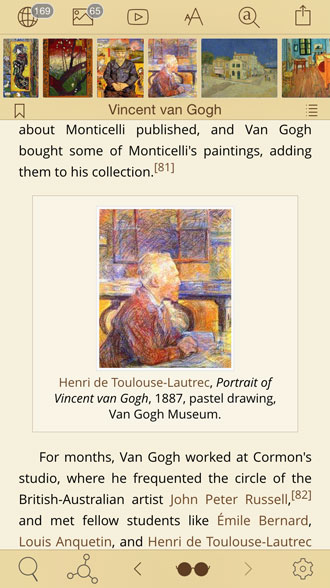 Custom Settings and Themes
Tailor your Wikipedia however you like
Colors
WikiLinks comes with iOS, Sepia, Night and many other splendid themes.
Each theme can be customized.
Fonts
Choose your favorite font and text size.
Layout
Hide or show reference links in the text.
Enable or disable text justification and hyphenation.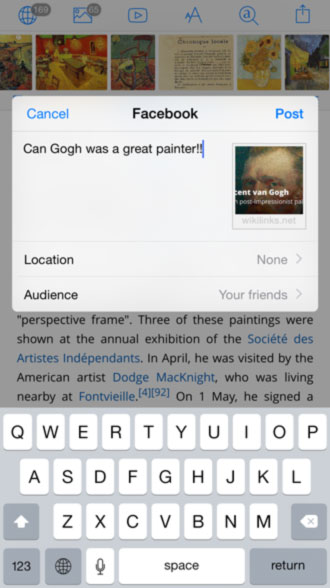 Easy Sharing & Accessibility
Share the love
Social Networks
Share your current discoveries with your friends over Facebook, Twitter, email and text messages, without ever leaving the app.
URL Schemes
Any app can interact with WikiLinks using URL schemes.
Click here to see a list of URL schemes
Accessibility
100% compatible with iOS Accessibility and VoiceOver for visually impaired users.
We've been featured on
"It basically just cuts you loose to browse"
"If you don't use Wikipedia much, WikiLinks 3 might change your mind"
"Intuitiv zu bedienen und übersichtlich"
"[WikiLinks] est une de nos applications iOS préférées"
"Sicher ist jedenfalls, dass ihr mit WikiLinks nichts falsch macht"
"WIKILINKS 3 te ofrecerá una de las mejores experiencias para navegar por el mundo del saber"
"Wer Wikipedia als Recherche-Portal nutzt, sollte sich WikiLinks 3 nicht entgehen lassen"
"Une approche nouvelle et amusante"
"WikiLinks 3 ist die unterhaltsamste und leistungsstärkste Art, die Welt von Wikipedia zu entdecken"
"这是我非常喜欢的一句话。如果说维基百科是丰盛的知识食粮的话,那 WikiLinks 3 就是最优雅耐用的餐具"